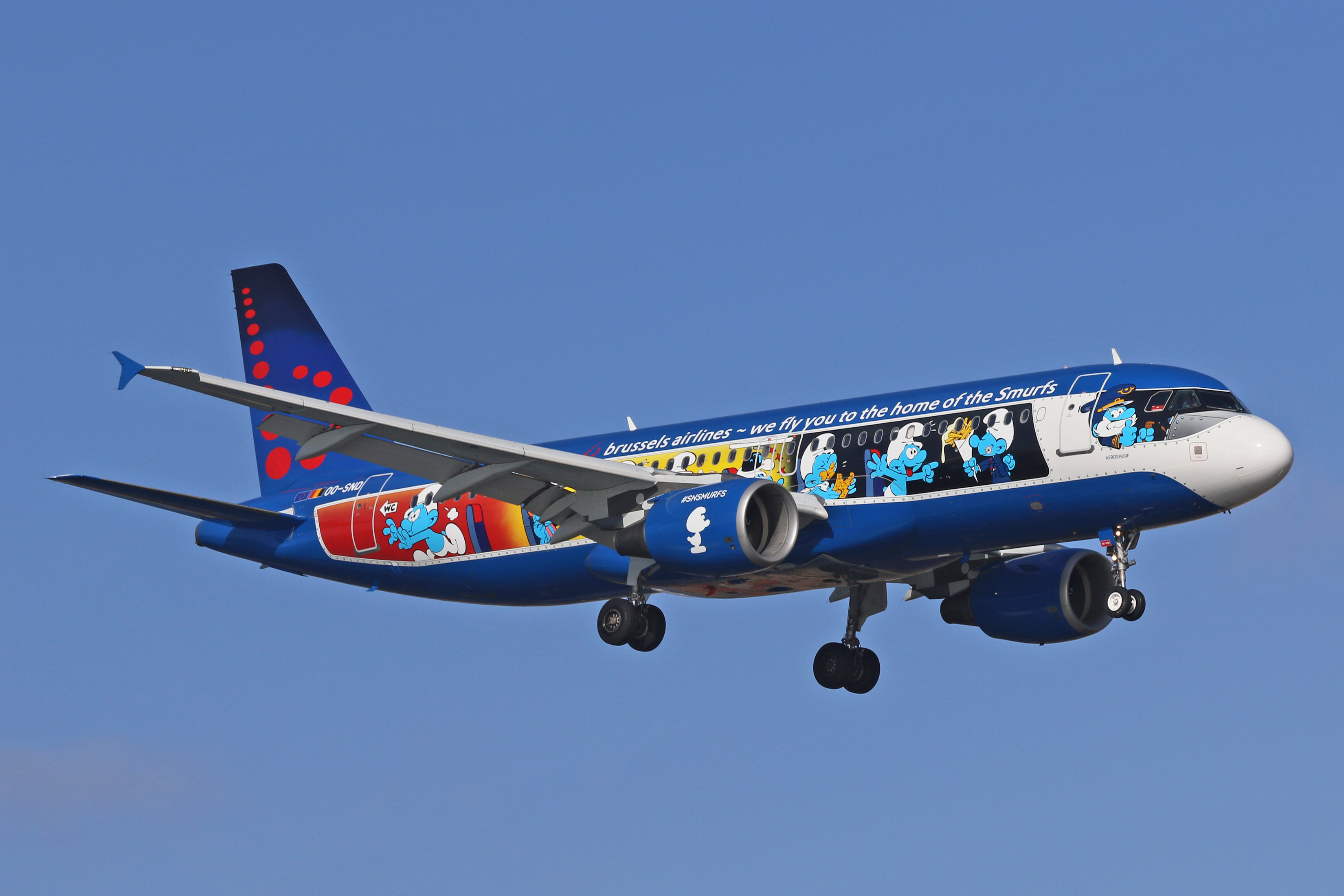 IAC's Rome, Italy facility was thrilled to be a part of a new special livery for Brussels Airlines, dubbed "Aerosmurf," and features the iconic Belgian smurf cartoons. Belgium's beloved small, blue characters, have held a special place in hearts across the globe for generations!
The Airbus A320 is painted with a smurf-crew serving Belgian fries and waffles to the smurf-passengers. The design showcases "Smurfette" flying the aircraft with Brainy Smurf, Grouchy Smurf and many other smurfs as the passengers on the Brussles Airline A320.
"Aerosmurf" also has two secret passengers, Gargamel and Azrael, the mischievous duo trying to escape through the hatch of the belly of the plane. The IAC painters and engineers had a grand time throughout the project reminiscing about the smurf cartoon and its place in history.
The aircraft was designed by the Italian Marta Mascellani and was chosen in a 7-month contest where the public selected the winning design for the aircraft. Brussels Airline said, "To design our fifth Belgian Icon, we wanted to ask the public who they wished to see flying through the skies as an ambassador for Belgium."
IAC is honored to be a part of Belgium's representation of their country and hope to work hand-in-hand in future endeavors with the air carrier.
"This was indeed a fantastic and fun aircraft to work on, with the attention to detail and vibrant colors. It's not every day we get to paint such a colorful aircraft," stated IAC General Manager, John Mulqueen.