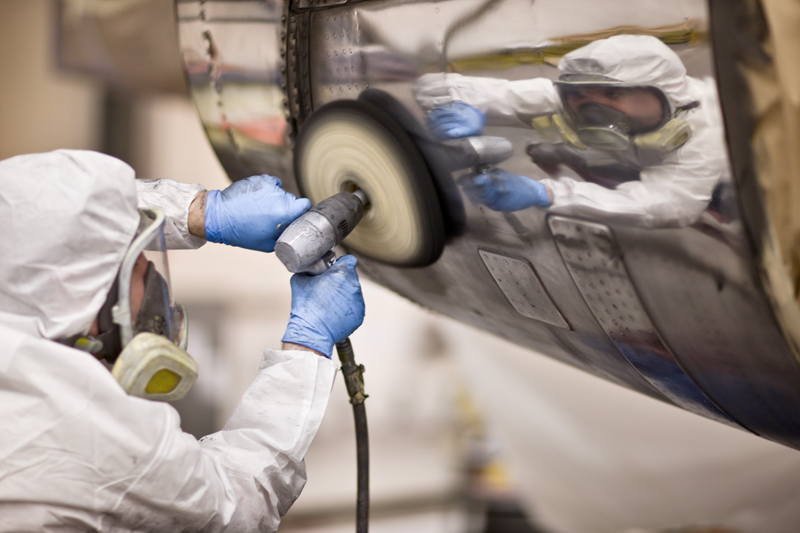 Join the IAC team and learn how to become a Journeyman Painter through IAC's Painter Career Progression Program (PCPP).  Our program is an exciting opportunity for employees to develop their skills and become a Journeyman Painter. Traditionally, painters learn their trade by informally helping an experienced painter; IAC's PCPP program enables our painters to learn through both instructor-led classes and on-the-job instruction to become the best-of-the-best in the industry.
All levels of painters will learn and maintain the 6S Principles: Safety, Sorting, Systematic Arrangement, Shining, Standardizing, and Sustaining. There are four (4) recognized progressions in the IAC PCPP: P1 Prepper; P2 Prepper; P3 Apprentice Painter; and P4 Journeyman Painter.
P1 – Prepper
The training for the P1 Prepper role provides basic knowledge of aircraft familiarization and induction. You will discuss and observe: masking; stripping; surface preparation; layout; and begin to learn how to apply paint. There will also be discussions on logo/stencil painting; learning how to use and maintain a high volume, low pressure (HVLP) spray point gun; and knowledge of aircraft drawings and consumable materials.
P2 – Prepper
P2 Prepper training will undergo further training of aircraft familiarization.  He/she will be required to demonstrate aircraft knowledge and physical demonstration of: masking; stripping; surface preparation; equipment operation; layout; and tool maintenance.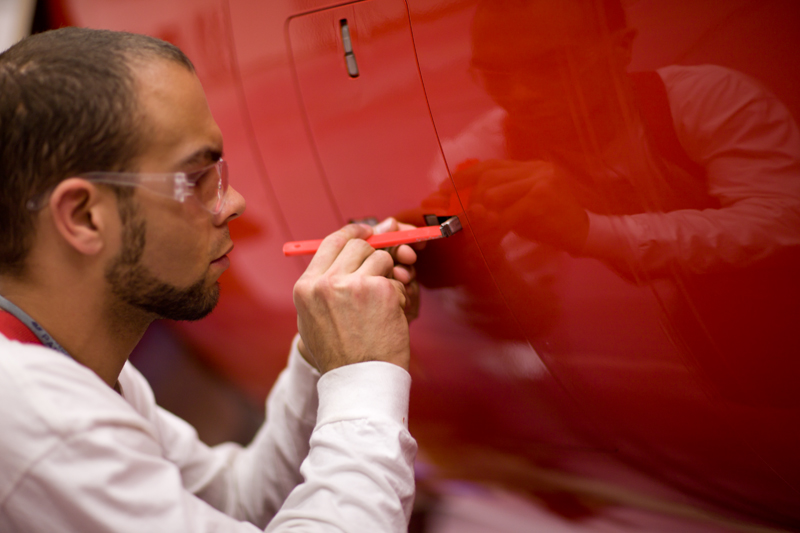 P3 – Apprentice Painter
Becoming an Apprentice Painter is where the employee begins to work on their own with minimal supervision and instruction, in addition to expanding on their overall knowledge of the aircraft with such things as flight controls – elevator tabs or structural elements – stringers. The employee will also be able to mask all areas of an aircraft and use operational lifts at a superior level. He/she will be able to identify minor defects, apply mica, handle normal break down and troubleshooting of equipment.  Facility planning and the impact of aircraft scheduling will be key learning objectives at this level of progression.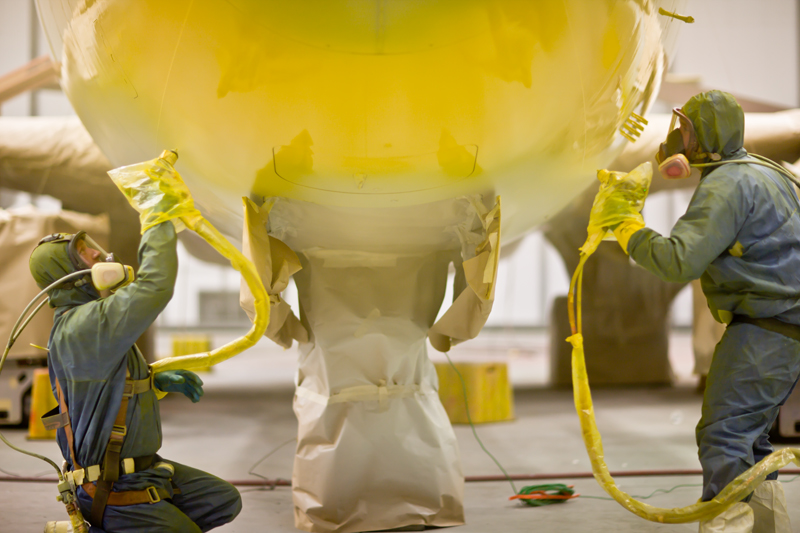 P4 – Journeyman Painter
The Journeyman Painter will assist in the daily training and instruction of P1 & P2 Painters. A Journeyman Painter has advanced knowledge of all stages of aircraft stripping and refinishing. He/she will understand drawings and navigation of a Boeing fleet, work with consistency and control of application of paint without supervision and rework. A Journeyman Painter will be accountable for ensuring on-time deliverables and quality of work. Sometimes a Journeyman Painter will aspire to become a Master Painter or even a Lead Painter.
IAC has positions available throughout our USA locations:
• Spokane, WA
• Victorville, CA
• Fort Worth, TX
• Amarillo, TX
• Everett, WA
Email your resume to Marie McDaniel, IAC's Director of Human Resources – marie.mcdaniel@iac.aero