We are proud to be an EASA Part21G approved Production Organisation (POA). Our experienced exert POA team is available to manufacture and supply parts and kits for installation and use in aircraft cockpit, cabin and cargo areas. All parts and kits can be provided with an EASA Form 1.
Why choose us for Production?
Our team possess extensive experience in manufacturing and supplying installation kits for aircraft and aircraft fleets globally. We can manufacture individual components and kits using approved designs from other Design Organisations (DOA's) on a third party basis.
We can issue an EASA Form 1.
We pride ourselves on producing kits in short lead times with the highest quality standards.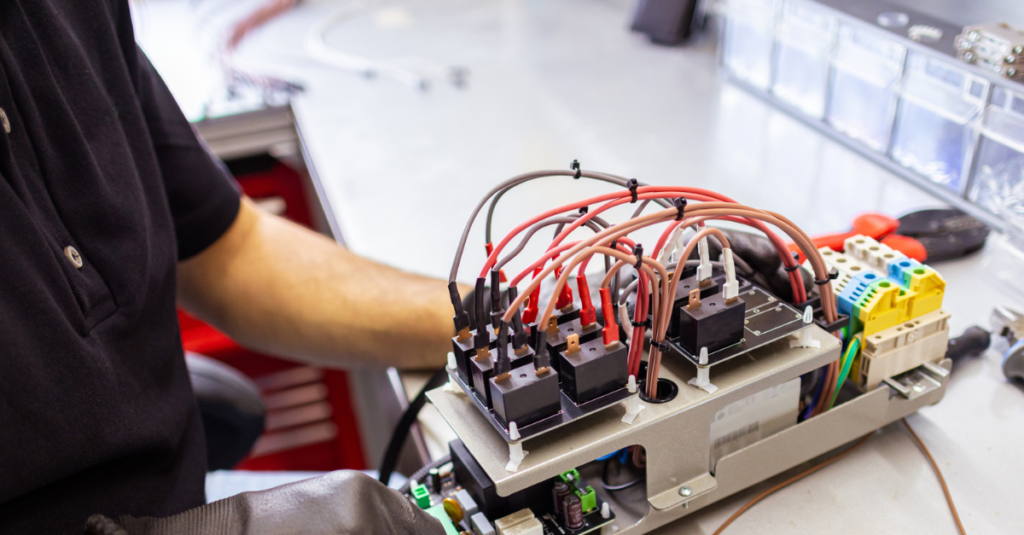 Our production Services
Manufacture of installation Kits with EASA Form 1.
Manufacture of Wiring Looms with EASA Form 1.
Manufacture of Metallic Bracketry with EASA Form 1.
Manufacture of installation Kits with EASA Form 1.
In-Seat Passenger USB Power
Cover Solution for A320 Family Cargo Loading System
A320 Family Cargo Bay Upgrade Kit
Cockpit AC and USB Power
DLink+ with CPDLC and ACARS STC (B737 and A320)
B737 Cabin Presssurisation STC (B737)
Fixed Cockpit Tablet Mount
Automatic Dependent Surveillance (ADS-B)