Hawaiian's new branding was unveiled May 1 in Honolulu amid much fanfare in conjunction with the state's Lei Day celebration. The new livery, freshly painted on a Boeing 717-200, was proudly painted under secrecy at IAC's high desert Victorville, California facility. N488HA was the first of Hawaiian's fleet of 50+ aircraft that will emblazon the new branding.
IAC was pleased to be chosen for the painting services, engineering order, engineering drawings, and livery graphics production for this first prototype paint scheme. To execute the project, nearly all the company's departments were involved and working diligently to meet Hawaiian's tight deadline.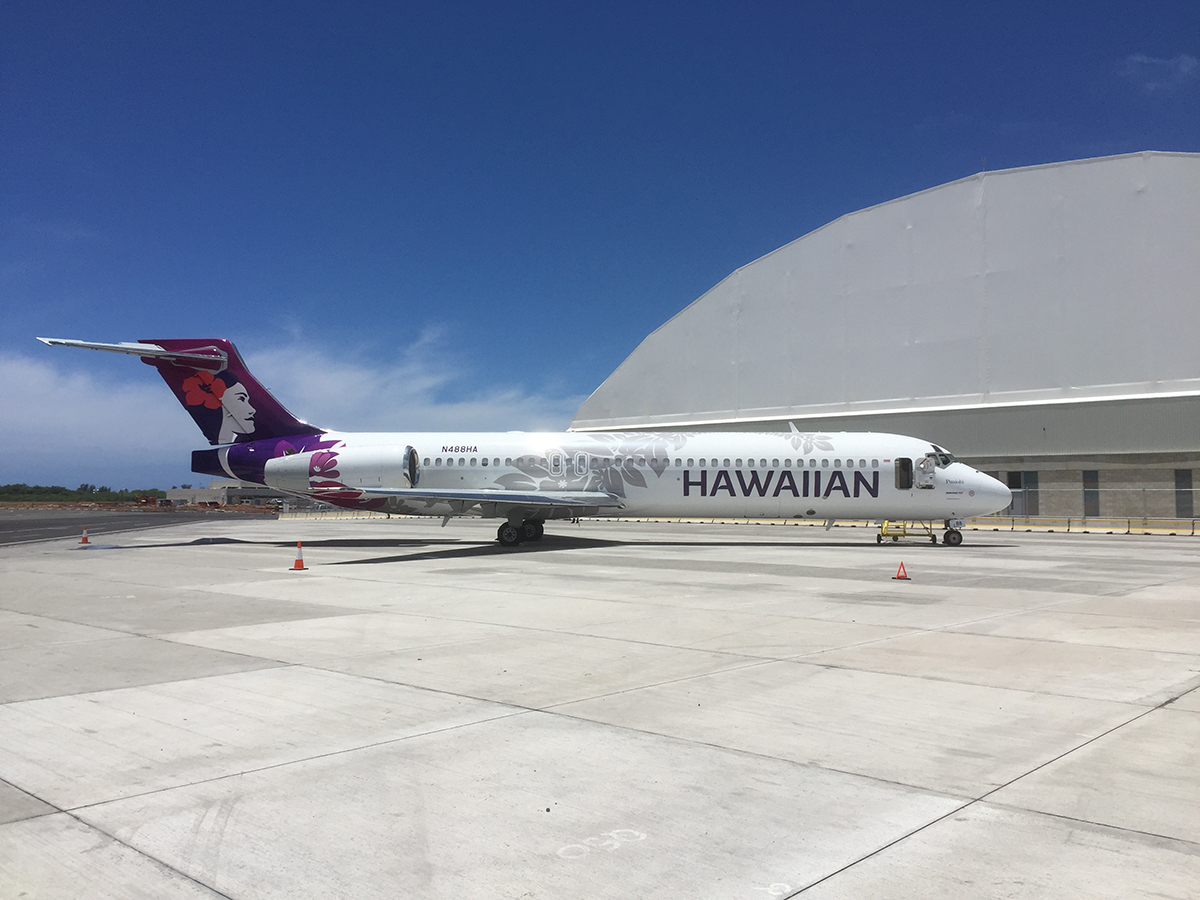 The new scheme took more than 2,500 hours to complete and utilized PPG 8800 series coatings with 10+ colors. In keeping with tradition, Pualani (Flower of the Sky), remains the central focus of the design, amid a new gradient backdrop of beautiful purples. The prominent transformation comes on the body of the aircraft – with a silver festive flower lei wrapping around the fuselage.
A special Mahalo to our hardworking crew and dedicated team in making this incredible vision a reality, all while maintaining the Aloha spirit!
To read more about Hawaiian's new brand and livery, see Hawaiian's press release here.