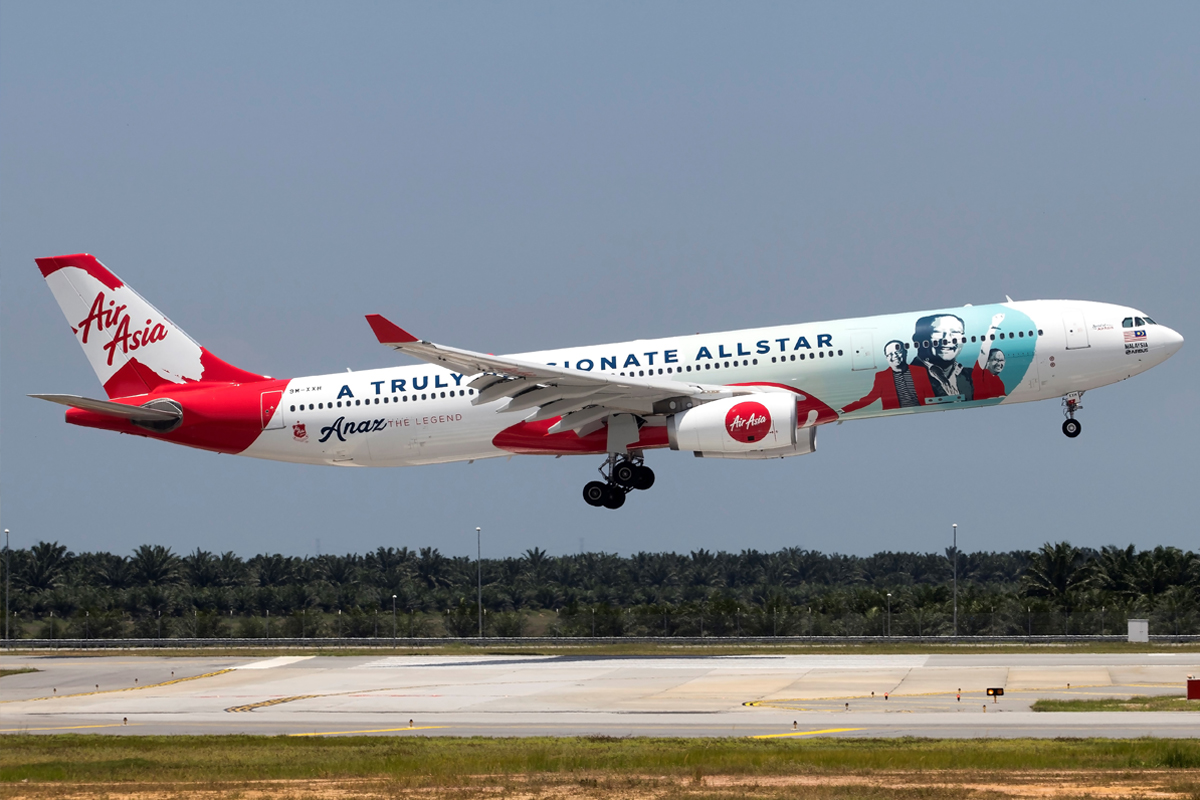 Photo © Dzul Jaafar – Jet Photos
In March 2017, IAC proudly completed a special tribute livery for AirAsia, dedicated to Group Chief Operating Officer, Anaz Ahmad Tajuddin.
Named 'A Truly Passionate Allstar'. This AirAsia X A330-300 was completed in the Allstar special colour scheme, with images of the late Anaz Ahmad Tajuddin the main highlight of the special livery.
Completed at our Singapore facility at Changi Airport over a ten-day period, the work scope entailed chemical stripping of the fuselage, sanding of the vertical stabilizer, engines, wings and horizontal stabilizers and application of printed graphics. The ground time was kept to a minimum by utilizing the Akzo Nobel Base Coat / Clear coat system.
IAC Key Account Director Asia, Robert Waddell remarked, 'IAC are honoured to have collaborated on such a special livery with AirAsia X. It was particularly important that the IAC team worked closely with AirAsia in order to achieve their vision in remembering Anaz, and we believe that together we have fulfilled those expectations.
The spirit of Anaz will be kept alive as this livery honouring him fly's around the world.