IAC paints special livery on LOT Polish Airlines to celebrate KROSNO Glass 100-year anniversary.
KROSNO glass is celebrating 100 years of craftmanship and to celebrate this milestone, along with the brand's proud Polish heritage, KROSNO teamed up with the national carrier, LOT. One of LOT Polish Airlines' Boeing 737 MAX receive a special livery, expertly painted by our specialist IAC team to celebrate the brand's birthday.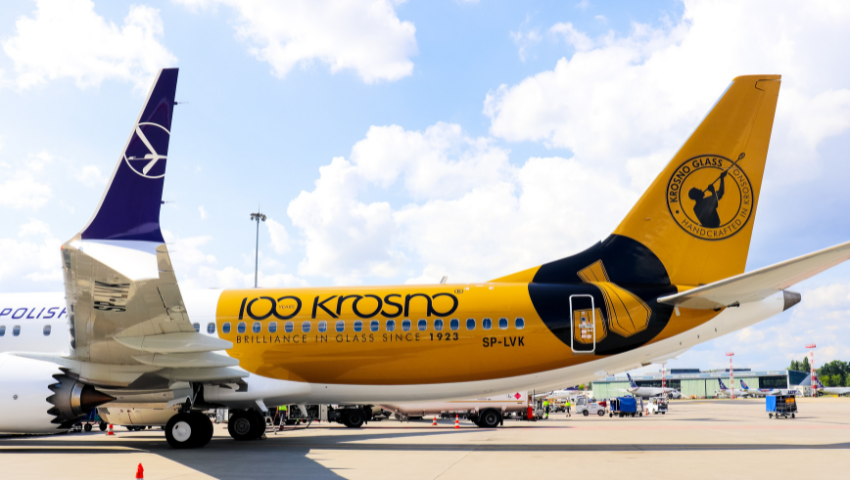 The livery beautifully depicts the jubilee edition of Krosno 100 logo together with a decanter and glass from the 'Celebration' collection. The body displays the inscription 'Brilliance in glass since 1923' The tail showcases a stamp with a glassblower encased with the words 'handcrafted in KROSNO'. The colours used are gold and black in keeping with the birthday style of the 'Celebration' collection which is inspired by the 1920's art déco style in keeping with the era when KROSNO was founded. The Boeing 737 MAX will carry the livery for the next two years.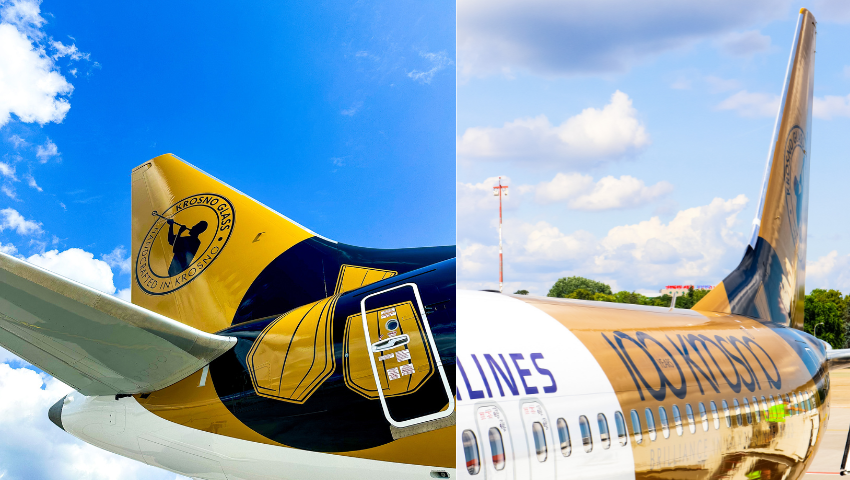 As part of the celebrations, a special glass will appear aboard LOT polish Airlines long-haul Business and Premium Economy class flights also.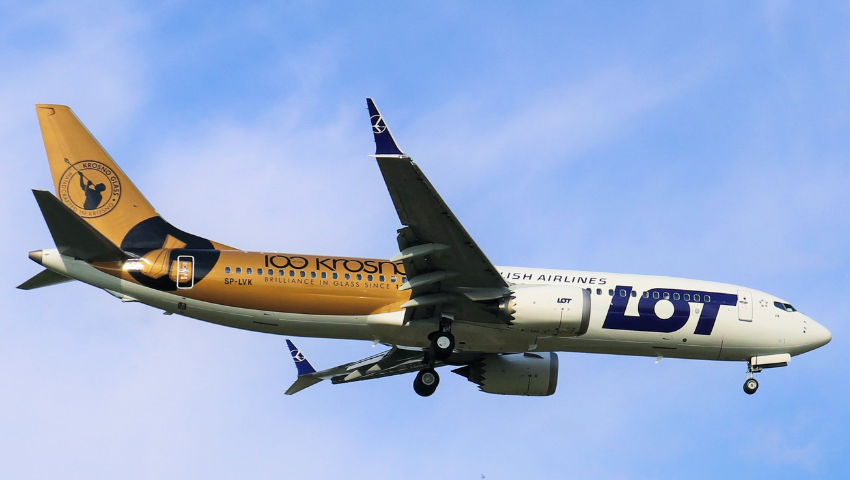 If you wish to discuss your requirements, don't hesitate to Contac Us , email iacsales@iac.aero