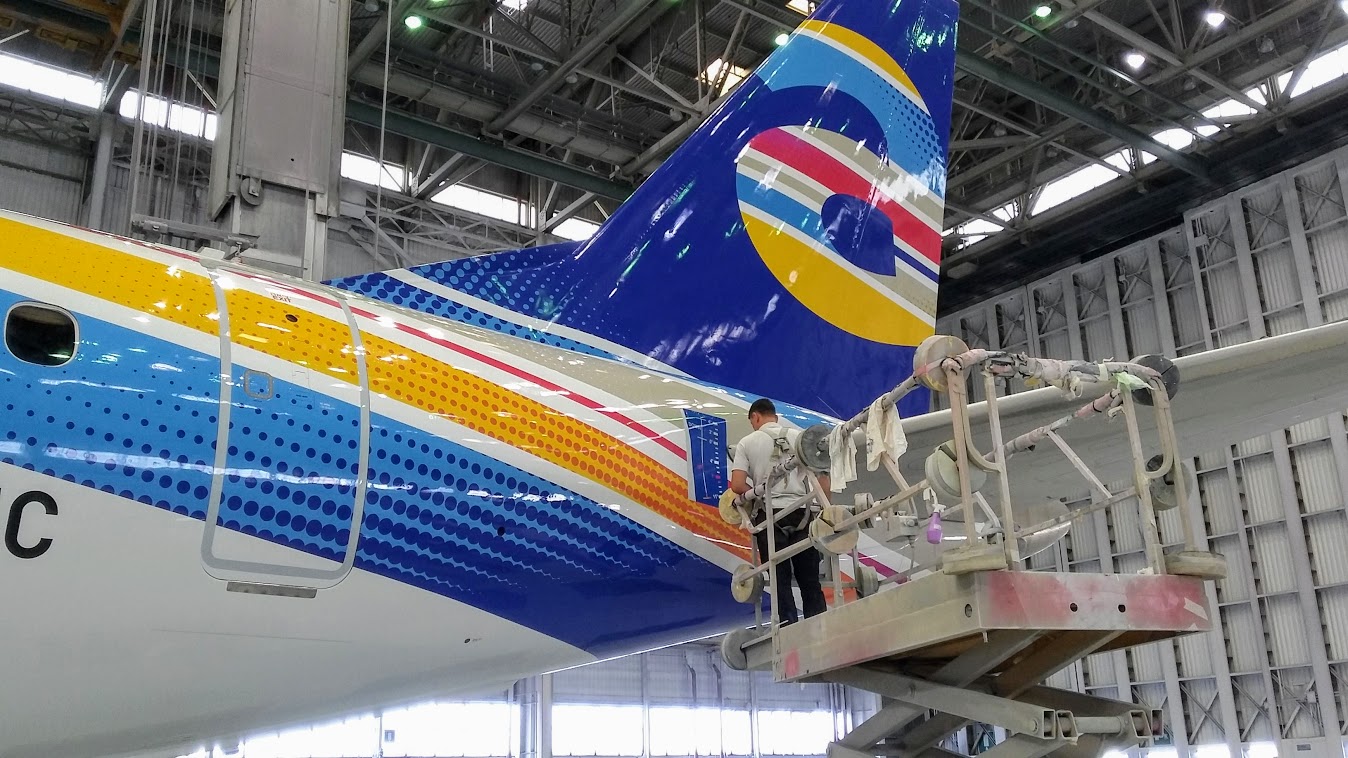 In May 2017, Arkia debuted its new livery on 4XEMC, an Embraer 195 recently completed in our Rome facility.
This vibrant new livery is a significant departure from the previous two-coloured blue and orange scheme, featuring multiple colours and stripes on the aircraft fuselage and winglets.
Completed over an 8 day period, the scope on this narrow body aircraft involved sanding of fuselage and vertical stabilizer, application of basic white followed by 17 separate Akzo Nobel Eclipse Top Coat colours to achieve the designers vision.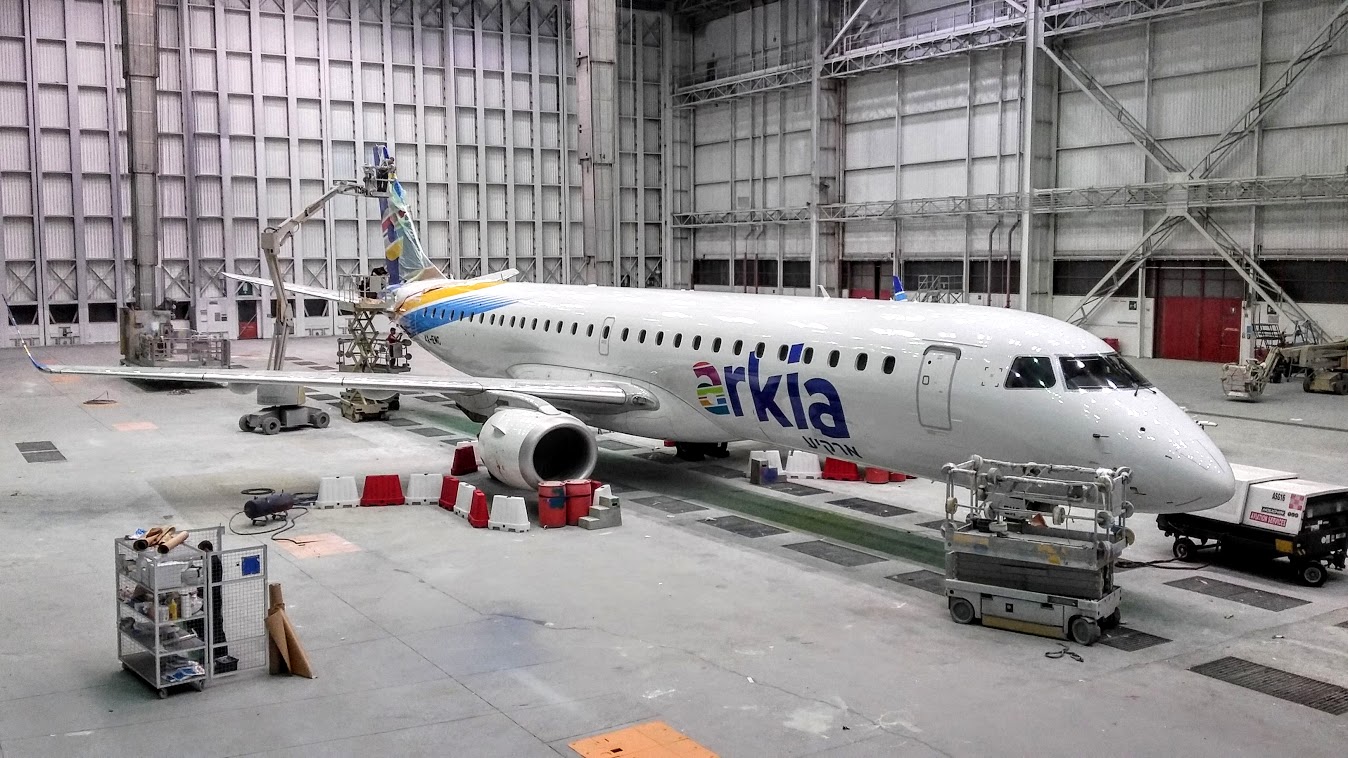 The modern and dynamic new livery design features a distinguishing letter 'a' on the tail with a series of multi-coloured stripes applied on the winglets with 'Arkia' also featuring on the fuselage in Hebrew. In keeping with the vibrant and colourful theme the composition will vary between aircraft, representing the airlines perception of the future, fun and recreation.
IAC Operations Manager Rome, Declan O'Brien commented, 'This was an exciting project for IAC to be a part of, and we are extremely proud of the final result. This is the fourth aircraft we have painted for Arkia and we are thrilled to have received such positive feedback from the members of the Arkia team that worked closely on the project with us.'
Douglas J. Aiken Director of Purchasing & Logistics ARKIA ISRAELI AIRLINES "commented I just wanted to tell let you all how much your work was appreciated and the end result impressed the hell out of everyone here at Arkia"