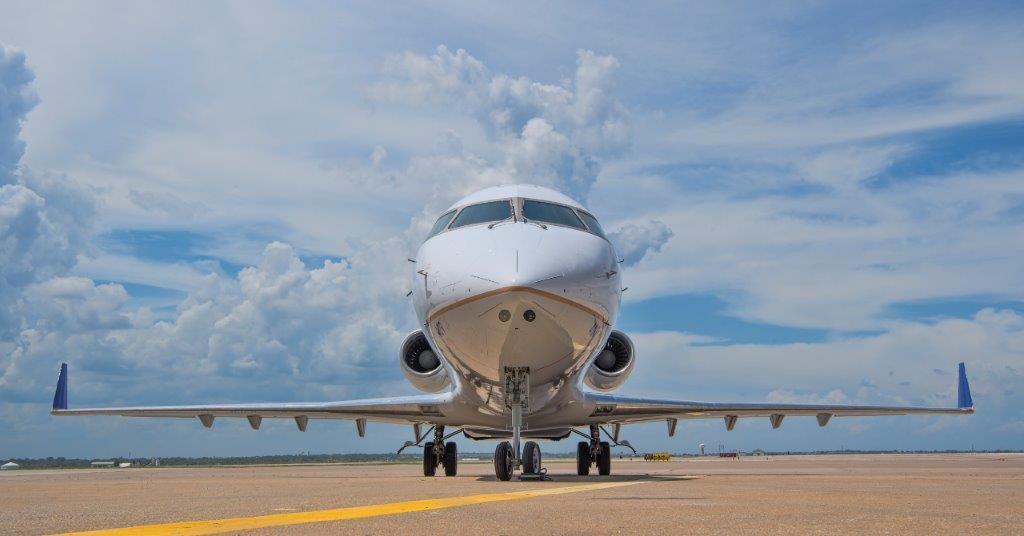 Irvine, California – January 3, 2018 – IAC (International Aerospace Coatings) announced today that it is well underway with Air Wisconsin Airline's CRJ-200 livery transition program. The project, which began in September at IAC's Fort Worth, Texas facility, encompasses the painting of 65 Bombardier CRJ-200 regional jets from its previous brand into the United Express livery over an aggressive short-term period. This transition is part of Air Wisconsin's new long-term contract with United Airlines.
In addition to exterior painting, IAC has been working in conjunction with Air Wisconsin to rebrand the interiors. The Fort Worth location, acquired by IAC in 2011, was specifically chosen to perform the work because of the existing infrastructure and back shops to support the interior modifications. In the few months that the program has been operating, IAC has successfully met a condensed turn time of the combined interior and exterior work scopes of 14 days.
While painting 65 aircraft at one facility in 6-7 months is no small feat, IAC is renowned for fleet livery transitions of this size. IAC plays a major role in fleet transitions, having been the sole or main provider in Southwest's new livery program, the American/US Airways merger, United/Continental merger, and Delta/Northwest merger to name a few. IAC was awarded the "2012 MRO of the Year" award from Aviation Week for its work as the exclusive supplier for the United/Continental livery transition program, which entailed painting 670 aircraft in 36 short months.
Herb Curtis, IAC's Eastern Regional Operations Manager overseeing the Air Wisconsin program, said, "We're proud to be working alongside Air Wisconsin on the rebranding of their aircraft. Our Fort Worth crews have been working hard to support the aggressive deadlines while maintaining a high-quality product, and their efforts have been paying off. IAC is looking forward to a successful program completion in early 2018."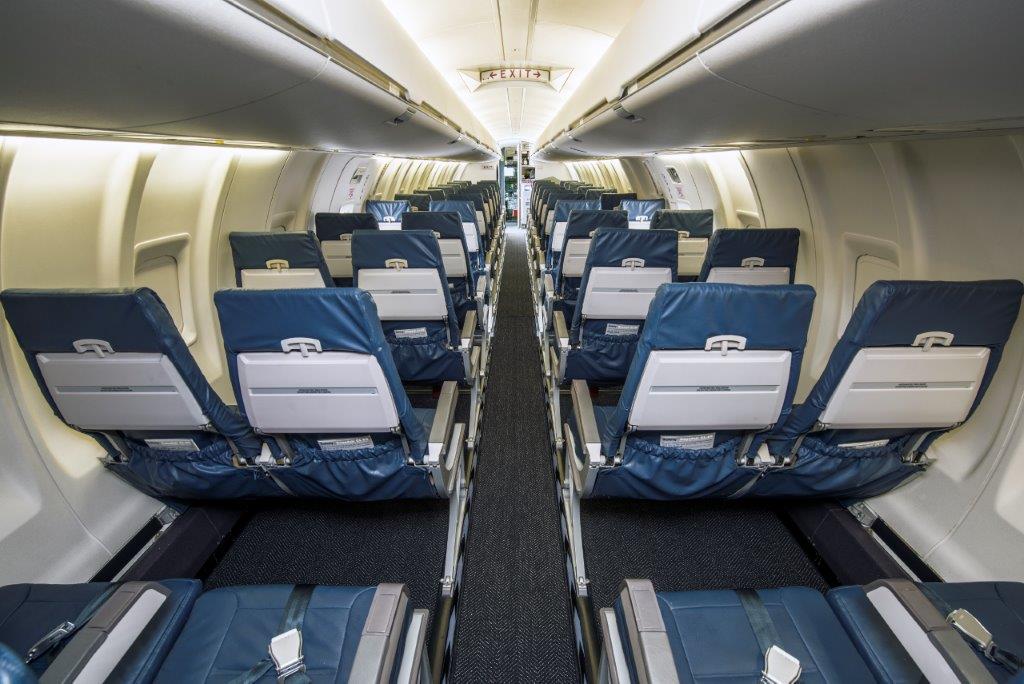 Janet Schedler, Vice President of Maintenance, Engineering & Procurement for Air Wisconsin Airlines said, "We are pleased to partner again with IAC as we transition our fleet to United Express branding. The unique opportunity IAC was able to provide, with combining our work scope of the interior rebranding and a livery change in a single location in FTW, offered significant value and reduction in the overall time span for this initiative. With the compressed time period to complete this transition, IAC has provided the resources required for all phases to meet the required turn times."
About Air Wisconsin Airlines
Air Wisconsin Airlines, founded in 1965, operates nearly 350 departures per day system-wide to 26 states and 3 Canadian provinces with American Airlines and United Airlines, serving nearly 6 million passengers per year. By March of 2018, Air Wisconsin will be exclusively flying as United Express. Air Wisconsin is currently hiring crew and aircraft technicians. For more information, visit our website at www.airwis.com
About International Aerospace Coatings
IAC, comprised of three legacy companies Eirtech Aviation, Leading Edge Aviation Services and Associated Painters, has global headquarters in Shannon, Ireland with 14 state-of-the-art facilities throughout USA, Europe and Asia, including 9 wide body hangars. The company boasts the largest global footprint in the aircraft painting industry. IAC serves the commercial, military, VIP and OEM aviation markets and has worked on nearly every make and model aircraft in modern existence. Currently, IAC refinishes over 1000 aircraft per year throughout its global network. For more information, visit our website at www.iac.aero.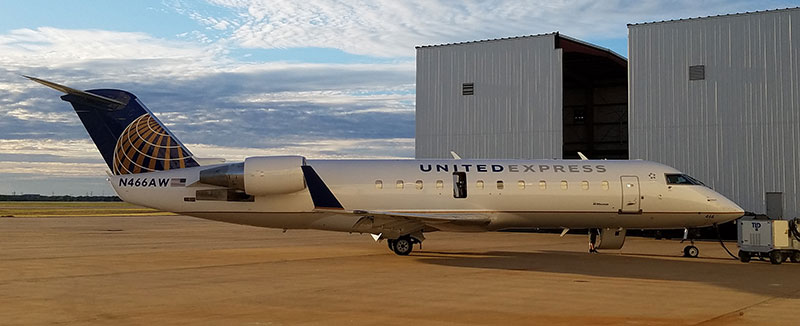 —
For Interiors inquiries, contact Niall O'Shea.
Niall O'Shea, Senior Vice President of Graphics & Interiors
Niall.Oshea@iac.aero
+353 (87) 262 4734
For more information on the Air Wisconsin rebrand, contact Nikki Thomas.
Nikki Thomas, Marketing Manager
Nikki.Thomas@iac.aero
+1 714-881-1887