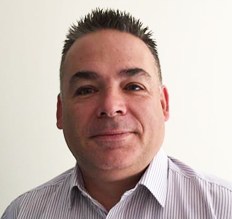 Glenn's background is in chemistry having commenced his career as a chemist and gaining a BSc in Chemistry, he then transitioned into sales management in a technical capacity spending over 20 years in international technical sales and sales management within the speciality coatings and MRO chemical sector.
Glenn has extensive knowledge of aerospace coatings systems having worked with major coating manufacturers over the past 5 years and is knowledgeable on both conventional and Basecoat/Clearcoat systems on both commercial and VIP aircraft projects.
Glenn is based in the UK and manages IAC's customer base in the UK, much of Eastern Europe, Middle East and South Africa.