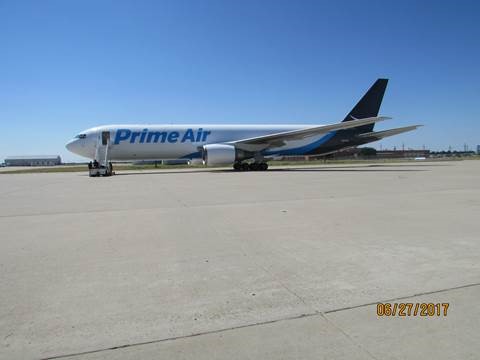 International Aerospace Coatings is pleased to share that we were honored to paint two of the an Amazon Prime Boeing 767 freighter fleet at our Amarillo, Texas facility. Did you know… by 2019 Amazon Prime is expected to have 50 similar used cargo jets connecting its package fulfillment centered across the US!
IAC has been involved in painting the Boeing 787 "Teenagers" and just last month we finished the last of the "teenagers" at our Victorville, California facility. We painted the Ethiopia BCA 787 in Akzo Nobel Eclipse paint. This year IAC has painted 4 of the Boeing 787 "Teenagers"! Did you know…IAC has painted 80+ of the Boeing 787 Dreamliners!!!
IAC painted the Montex BBJ 737 N737MT in our Fort Worth facility this summer using Sherwin Williams BCCC.