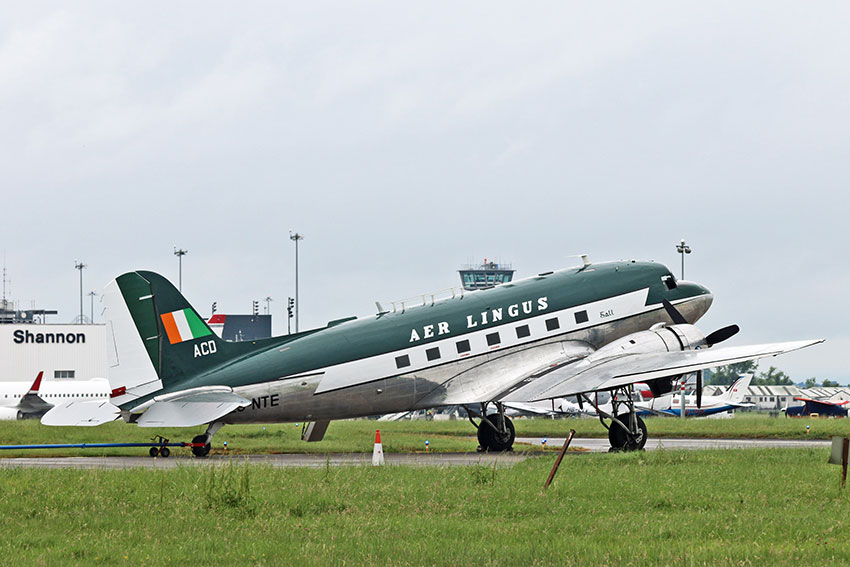 Aer Lingus recently unveiled a Douglas DC-3 painted in the airlines 1950's livery as part of a project initiated by the Irish Historic flight foundation to bring a flying DC-3 to Ireland during summer 2017.
This aircraft was flown into Shannon from Germany in June to be painted into the retro livery at our IAC facility. The IAC team carried out strip and sand to upper fuselage and tail before being painted into the retro livery which was originally on the aircraft when operated by Aer Lingus between 1940 and 1964.
After paint this aircraft was flown to Dublin for the official unveiling before being showcased at a number of events including the Foynes air show and Bray Display in July.
For more information on the DC-3 visit: http://irishhistoricflight.com/news/douglas-dc-3-in-aer-lingus-livery/