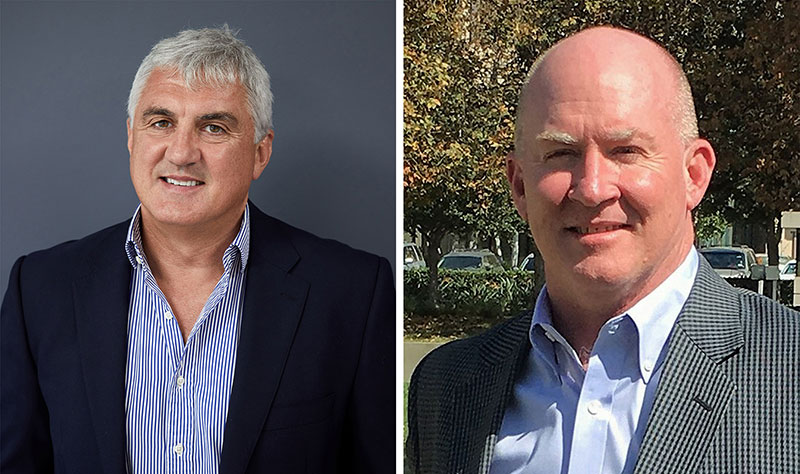 IAC announced that Rod Friese transitioned to Chief Strategy Officer, Tom Eller joins IAC as Senior Vice President of Operations in North America, and Niall O'Shea is appointed as Senior Vice President, Graphics and Interiors.
Rod Friese, CSO, has over 25 years in the aircraft painting industry, serving 20 of those year as President/Owner of Associated Painters, Inc., which up to the acquisition of the business by Vance Street Capital in 2013, operated in multiple locations across in the USA serving major customers such as Boeing, Southwest, Alaska, and more. Since the acquisition of API, Rod has been instrumental in the consolidation of both API, Leading Edge Aviation Services, and Eirtech Aviation into IAC, the largest global aircraft painting company. As IAC continues to expand its footprint, Rod's transition into the role of CSO is seen in a vital step in growing the business to its fullest potential.
Tom Eller, SVP Operations in North America, joins IAC with over 20 years' experience in the aviation industry. Tom's working career includes executive leaderships in companies such as Zodiac Aerospace, Honeywell International, and B/E Aerospace. Tom has a proven track record in Lean & Six Sigma Black Belt methodologies and holds a MBA in Business Administration as well as a B.S. in Industrial Technology.
IAC also welcomes Niall O'Shea to the its leadership team as SVP of Graphics and Interiors. Niall joined the IAC team from the industrial graphics sector, bringing with him a wealth of management and industry experience. Niall will work closely with airlines and operators, offering our clients additional services to be worked in conjunction with the exterior paint livery events, ultimately saving our customers downtime.
We wish Tom, Rod and Niall the very best in their new respective roles.