Eirtech Aviation (Shannon) were recently involved in the completion of a special livery for Aer Lingus and the IRFU (Irish Rugby Football Union). The newly painted aircraft (registration EI-DEO) was unveiled in 'IRFU and player' branding, following the recent announcement of Aer Lingus' partnership deal with the IRFU. 'Green Spirit', an Airbus A320, was painted especially to promote the new partnership.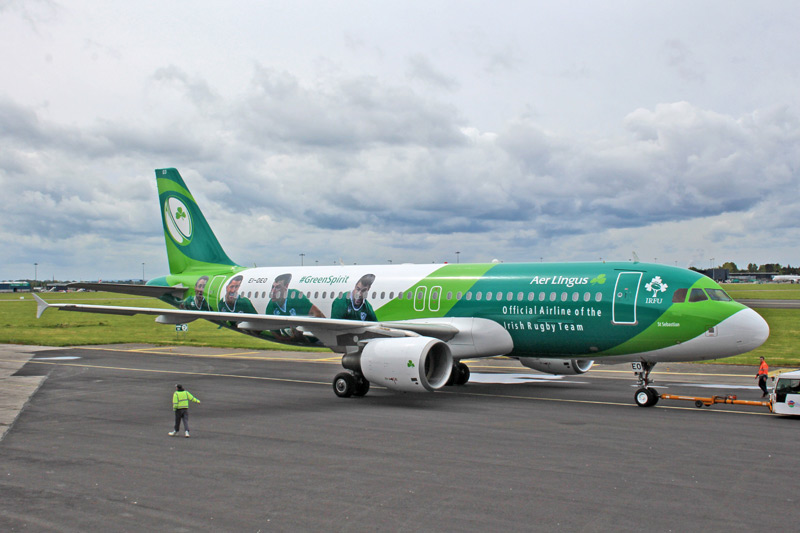 Green Spirit has gone into service, operating across Aer Lingus' short haul network to the UK and continental Europe. The aircraft has been given its own hashtag #GreenSpirit. The airline wants to encourage its many customers who spot the aircraft and fly on board to spread the word and share photos.
The partnership will see Aer Lingus link up to the Irish national Team, which has risen to third in the World Rugby rankings after back-to-back RBS 6 Nations Championship wins.