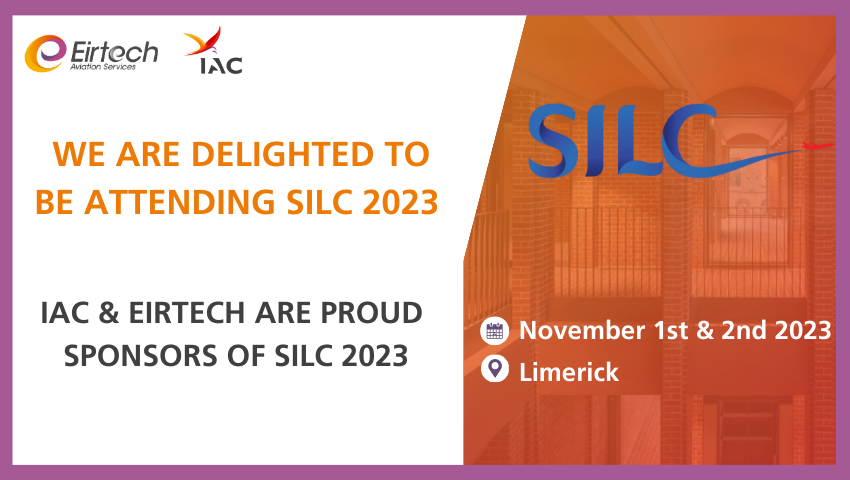 International Aerospace Coatings along with our sister company Eirtech Aviation Services are delighted to sponsor Silc 2023. This year's event takes place in The Limerick Strand Hotel November 1st and 2nd.
Our team are delighted to be attending what promises to be another successful aviation networking event. If you would like to arrange to meet with a member of our team, please email sales@iac.aero
What is Silc?
The first step in creating an industry driven initiative was taken in 2016 with the inaugural Shannon International Aviation Conference (SILC).
Fifteen local aviation companies joined forces to create this unique event. The conference was created to showcase the
location, and develop Shannon as the hub for technical services to support Ireland's aircraft leasing industry.