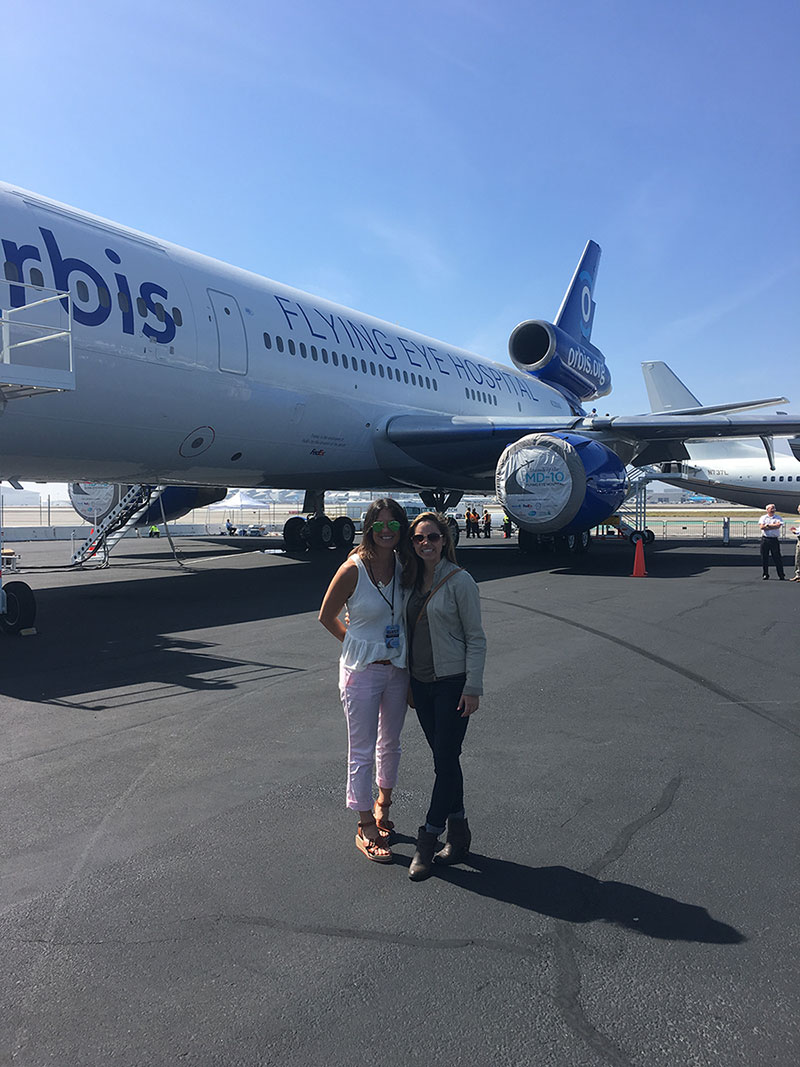 The Flying Eye Hospital is the world's only state of the art mobile teaching hospital on board an MD-10 aircraft. The 'Flying Eye Hospital' is equipped with everything needed to unite the world to fight blindness. "The plane provides hands-on training to local eye care professionals in the heart of under resourced communities around the world. Not only does it ensure a sustainable eye care legacy is left in its wake, it acts as a flying ambassador waving the flag for improved eye care services wherever it lands".
The aircraft itself was generously donated by FedEx and custom designed to incorporate the latest in avionics, hospital engineering, technology and clinical expertise. It includes a fully accredited surgical suite, treatment rooms and a 46-seat classroom: a hub for skills transfer, learning and innovation, and the latest in 3D technology and broadcasting capabilities ensuring that, with your help, Orbis can train more doctors, nurses and medical professionals than ever before.
IAC is very proud to have been a part of this project, with an organization that goal is to make a difference in the world.
The new aircraft will begin its maiden journey this September 2016.