Leading Edge Aviation Services (LEAS) recently painted their first aircraft for XTRAirways. The aircraft, a Boeing 737 was painted in LEAS' Amarillo, Texas facility into XTRAirways' striking livery.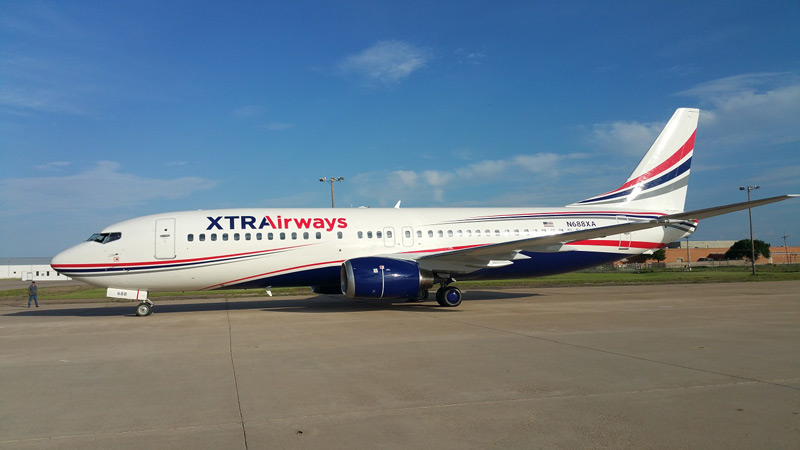 XTRAirways were formed in 1989 and have gained an enviable reputation as an airline that goes one step further for its customers.
Their motto; XTRAordinary Aircraft, XTRAordinary Service, XTRAordinary Value reflects their core values and we hope that we can add XTRAordinary paint finish to the list.