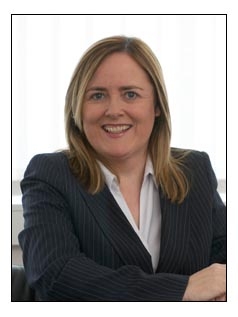 This month our employee spotlight is on Olivia Grimes, Global Supply Chain Officer based at our Headquarters in Shannon, Ireland.
Olivia joined IAC in January of this year to support the global operations of the business and assist in leading the long-term strategic progression and expansion of the company.
Since joining she's played an integral part in the compilation, integration and consolidation of IAC.
Olivia has led the development implementation strategies for high value sourcing initiatives across our 13 global locations. Additionally, in 2017 she has focused on building sustainable, reliable supply chains that IAC's business growth strategy, driving collaborative cross-functional instructions with local and global colleagues, and ensuring compliance with all global supply chain policies and processes.
Olivia is based at IAC Europe HQ in Shannon and is reachable at Olivia.grimes@iac.aero
We wish Olivia continued success in her role and look forward to working with her in 2018.