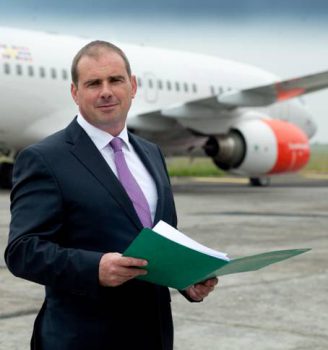 Commencing his business resume with Trans Aer in 1993, Niall Cunningham has 20 years experience in the Aviation Section, moving onto Shannon Aircraft Refinishing in 1997 as Managing Director. Niall maintained his role during the acquisition of SAR by Lufthansa Technik in 1999.
In 2009 Niall Cunningham led a management buyout of Lufthansa Technik Painting Shannon expanding the Company through the establishment of a base at Dublin Airport increasing the Companies capacity by 150% and further expansion followed through the acquisition of two new purpose-built Hangars in Ostrava, Czech Republic adding a further 100% capacity to the original Company.
In tandem with this expansion additional Services and Products were offered through the establishment of a sister Company, Eirtech Aviation Services that offer Design Engineering Capabilities and Approvals, Production Organisation Approvals, CAMO Services and Technical Asset Management.
Speak to us today to find out how we can keep
your organisation in the air.